"Igniting Ideas with Innovation"
Process Combustion Systems Inc. is an experienced Combustion Equipment Integration Company, serving all industry types and institutional heating applications. We are starting our 37th year in business and have an extensive list of long term clients. We specialize in the selection and application of combustion equipment, complete with in-house design/engineering/fabrication and complete testing.
PCSI also does complete turnkey installation for clients requiring those services and specializes in boiler refurbishing with literally hundreds of successful refits to a variety of industries and institutional clients.
PCSI prides ourselves on having some of the best service techs in the industry. Our techs are extremely well trained to a diverse range of combustion equipment and controls, in fact our growth in fired equipment designs and acceptance to the industry was born out of our high quality service.
PCSI is pleased to be associated with our high quality brand name equipment suppliers including but not limited to: B&W the name synonymously known in the boiler market; Fireye Combustion Safety Controls and Accessories; Fives Process Burner Equipment; Zeeco Boiler Burner Equipment and Accessories.
Regardless if your requirement is combustion equipment service; replacement parts; safety audits and upgrades for code compliance; NOx audits and upgrades for pending NOx reduction requirements; new equipment and refurbishing, or a complete customized process furnace, we are here to ensure your operation receives the very best in service and equipment.
Serving  you  today ;  growing  with  you  tomorrow !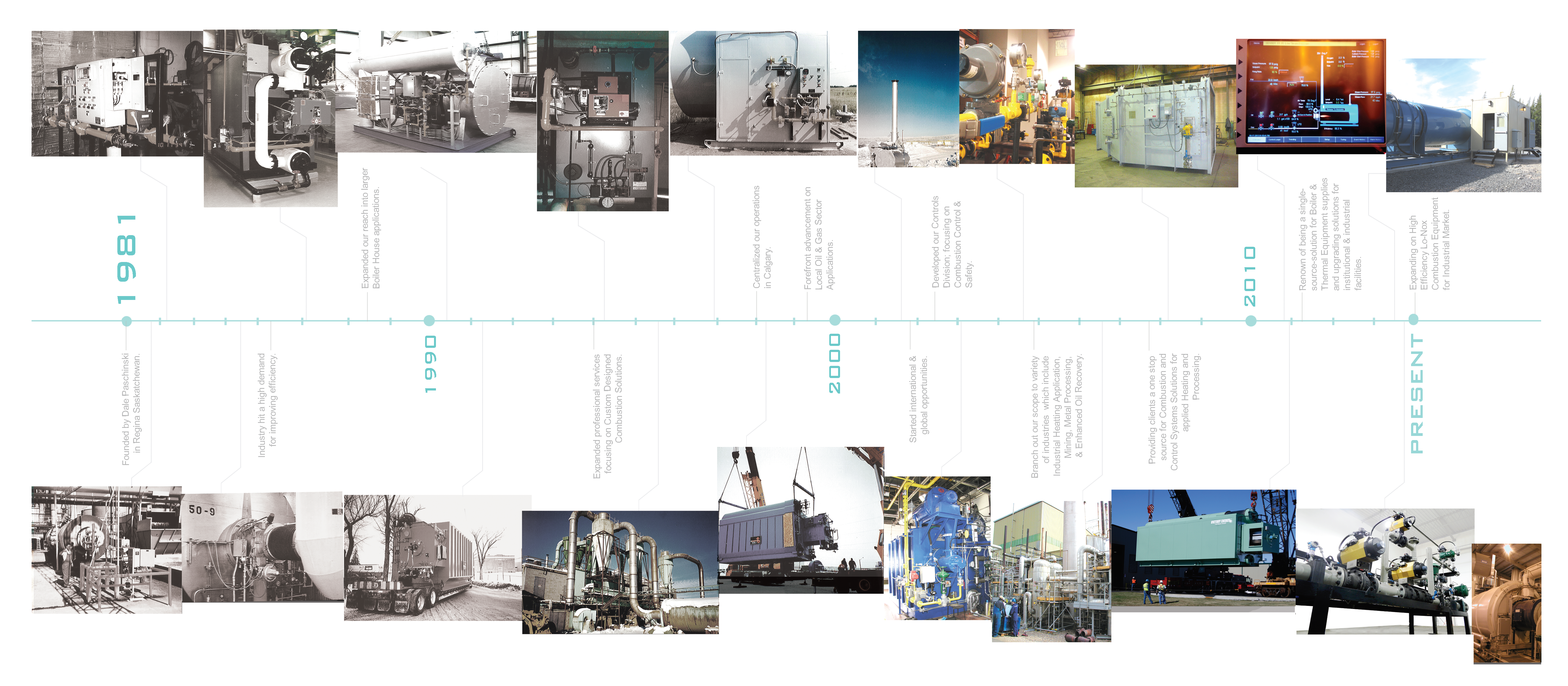 Founded in 1981 by Dale Paschinski with its original location in Regina, Saskatchewan with a goal to supply unprecedented Boiler and Burner Services to Institutional and Industrial Clients. Our slogan is "Igniting Ideas with Innovation" and we have worked diligently to quickly establish a reputation of supplying sound solutions for Boiler and Burner upgrades with tangible results for the improvement in the efficiency and availability of equipment thus living up to our slogan of innovation.
The early 1980's which brought about a demand for improving efficiency. We made it our passion as it is today to not only supply the latest in "System Technology", but to perform upgrades on a piece of existing fired equipment, if and only if we have exerted all efforts to improve all aspects of its operation. After several years of experience, a strong patronage of clients and a growth in personnel/sales volume, PCSI branched out into designing industrial fired equipment and has continuously expanded our reach into larger Boiler House applications.
With the Western Canadian Resource base continuing to expand at several fronts and with the demand for specific purpose Industrial Heating Equipment, PCSI expanded and had the need to establish an Engineering division in 1994. Since then, our engineers have helped add value and quality to our designs and establishing Industry Standards into our every day incoming material selections, manufacturing, and assembly procedures.
With our opportunities growing, as of 1998, we centralized our operations in Calgary, AB and this enabled us to establish a more Geographical Central Base in Western Canada. This quickly put us into the forefront of numerous local Oil and Gas sector applications. Likewise, with Calgary's international exposure, this brought international and global opportunities.
Further penetrating several industrial markets, the mid 2000's led us to develop our own Controls Division specifically attuned to Combustion Control and Safety. Today we are recognized as a leader in the supply of Safety and Control Systems for application in all industrial sectors as well as a support to a growing number on Boiler House Control Refits.
Our mandate is to utilize Industry approved and recognized components integrated to meet or exceed local standards and providing our clients a one stop source for combustion and control system solutions for applied heating and processing. with our own brand of controls, our system solutions advocacy was further upgraded with Combustion Safety Systems and Combustion Control Systems now becoming a significant percentage of our overall business.
"Continuous Growth in Excellence & Innovative Ideas Bridging Technology & Commitment to Service"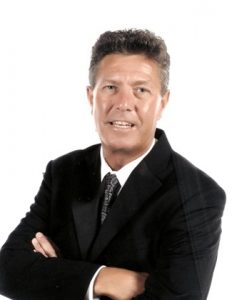 Dale Paschinski
Founder – Principal
Dale is the Founder of Process Combustion Systems and has led many of the field retrofit projects for over 40 years. He established the company in 1981 and has been actively involved to this day carrying the role of corporate visionary. He has managed numerous large scale institutional and industrial projects involving high capacity fired equipment, including numerous Single and Multi-Burner Lo NOx refits. He is proud of his commitment to the industry, and the long list of business colleagues and respected clients from all over Canada.